ISMA 14 conference: Getting your projects off to a good start using a Project Initiation Center of Excellence
Dan Horvath (Progressive Insurance Corporation)
What is a Center of Excellence (CoE), and why have one for Initiation?
What does a PICoE do?
Rough Order of Magnitude Estimation Lives Here
Accurate and Effective Metrics are Vital
How to Stand up a PICoE for Your Organization
Many IT Projects overrun their budgets, and a sizeable percentage even fail outright. Moreover, how can project teams and sponsors be sure that they are undertaking the right projects at the right times to provide maximum benefit, even considering limited resources?
A Project Initiation Center of Excellence can help. A PICoE will practically ensure that projects are initially defined with more scrutiny, discipline and rigor, so that they will be able to proceed through execution with optimum speed and efficiency to be most effective in reaching project and organizational goals.
The primary function of a PICoE is to ensure that projects are defined, estimated, prioritized, staffed and slotted for execution. This is accomplished by the creation of a Business Case, as well as a rigorous approach to the creation of an initial project estimate. That assessment is known as a Rough Order of Magnitude (ROM) estimate.
Regarding the ROM, the determination of project size so early in the project life cycle is challenging. Functional sizing and other top-down estimation methods should be employed as much as possible. Project historical data and other metrics should be applied as much as possible. The more that is known about the desired end-state functionality, the better the ROM.
The steps required to stand up a PICoE may require a project in itself. Just as the PICoE itself must be tailored to each organization, the steps to stand one up should be tailored as necessary as well.
About the speaker: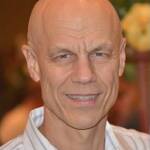 Dan Horvath is a Project Planning Analyst in the Enterprise Project Management Office at Progressive Insurance Corporation. In this capacity, Dan produces project estimates based on assessments, analysis and historical data. He also facilitates project benchmarking and performs data analysis using project metrics. Dan holds a B.S. in Computer and Information Science from Cleveland State University, and an M.S. in Information Systems from Marshall University. His background includes application development, project management and software metrics. Dan has written articles, taught courses, and presented papers on functional sizing and metrics, including presentations at ISMA7 and ISMA10. Prior to joining Progressive, Dan was a Senior Consultant at Q/P Management Group, and has also worked at Electronic Data Systems and General Electric Corporation. Dan maintains Certified Function Point Specialist and Project Management Professional credentials.